Earthquakes Hit both Vatican City
and Israel at the Same Time
Location of Rome and Bet Shean
(courtesy: Google Maps)
Three earthquakes, two in Israel and one in
Italy, took place in the same hour. One rabbi
with an auspicious lineage, linked their
coincidence with the current pandemic,
suggesting a timely divine message with
ominous implications.
Polling shows anti-Israel positions of
youth fade in US with age
AMERICAN AND ISRAELI flags fly during a demonstration
in support of Israel at the US Capitol in 2002.
(photo credit: KEVIN LAMARQUE/REUTERS)
The opinions that people hold in college are
not necessarily the opinions they will hold
after they get married, find jobs and have
children. And this is true when it comes to
Israel as well, with support for Israel soaring
in the 35-54 age group.
Benjamin Netanyahu suggests microchipping
kids, slammed by experts
"If the information with the kids' location is
uploaded to the internet, a pedophile with
some cyber knowledge may invade the system
and stalk them outside their schools, follow
them and distribute the information on other
platforms," Meron said. "Can the state take
responsibility for that?"
Iran Accidentally Shoots Down its own
Battleship: 40 Reportedly Killed
(courtesy: Shutterstock)
The friendly fire incident took place on the
Konarak vessel, Fars reported. Other reports
claim that the missile was mistakenly launched
from the Jamaran frigate and that some of the
injured crew members are being treated in the
hospital.
No agreement in EU on condemning settlement
annexation, Borrell says
Josep Borrell, High Representative for Foreign Affairs
and Security Policy and Vice-President of the
European Commission (photo credit: REUTERS)
Borrell said he cannot advance a decision on an
EU response to potential
annexation
because
the matter is "a very divisive issue inside the
[Foreign Affairs] Council and different member
states have different positions."
Coronavirus: Robot dog enforces social distancing
in Singapore park
LINK:
https://www.bbc.com/news/av/technolo...rus-robot-dog-
A robot dog is patrolling one of Singapore's
parks as part of coronavirus-related trial. The
machine - made by US-based Boston Dynamics -
is fitted with a camera to monitor how busy
Bishan-Ang Moh Kio Park becomes. It also
carries a loudspeaker to broadcast social-
distancing messages.
US airlines tell attendants not to force
passengers to wear face masks
…..
"Once on board and off the gate, the
face-covering policy becomes more lenient.
The flight attendant's role is informational,
not enforcement, with respect to the face
covering policy," American told its pilots in
a message seen by Reuters explaining its
policy, which went into effect on Monday.
…..
"Bottom line to the pilots: a passenger on
board your aircraft who is being compliant
with the exception of wearing a face covering
is NOT considered disruptive enough to trigger
a Threat Level 1 response," referring to some
kind of intentional disruption by a passenger
that could cause the captain to divert the flight.
National trend of defiance: Colorado governor
padlocks restaurant after Mother's Day open
Diners packed the C&C Breakfast and Korean Kitchen
in Castle Rock, Colorado on Mother's Day. /YouTube
Governor Polis's lockdown order mandates that
restaurants can only offer delivery and takeout
services until at least May 26. President
Donald Trump lauded the restaurant owners,
tweeting: "We are standing for America, small
businesses, the Constitution and against the
overreach of our governor in Colorado!!"
JOURNEY BACK in TIME to the CITY of DAVID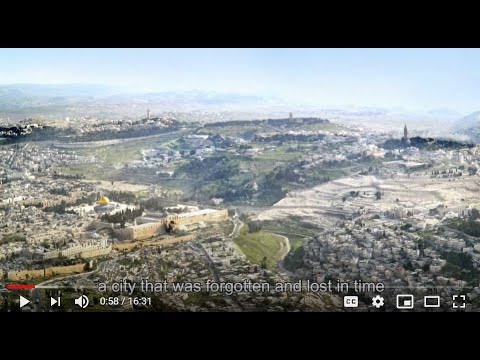 =========================================
Abbas: 'If Israel annexes a single centimeter,
all agreements with Israel, US canceled'
France pushing for tough EU response to
any West Bank annexation
Palestinian Banks Targeted With Violence
After Closing Accounts of Terrorists
Fighting Between Syrian Forces and
Al-Qaida-linked Group Leaves Dozens Dead
Hundreds gather in Baghdad in new round
of anti-gov't protests
Cyberattack targets Iranian port near
Strait of Hormuz
U.S. Says Russia Is Working With Syria's
Assad to Move Militia to Libya
New COVID-19 infections in China,
South Korea raise alarm over second wave
Coronavirus: Top scientist who battled
COVID-19 says we will never live
normally without vaccine
Nations racing to reopen warned against
'driving blind' without contact tracing
Doctor flying with United Airlines shares
photo of packed flight, says passengers
were 'scared,' 'shocked'