ARK of the COVENANT MAY HAVE BEEN FOUND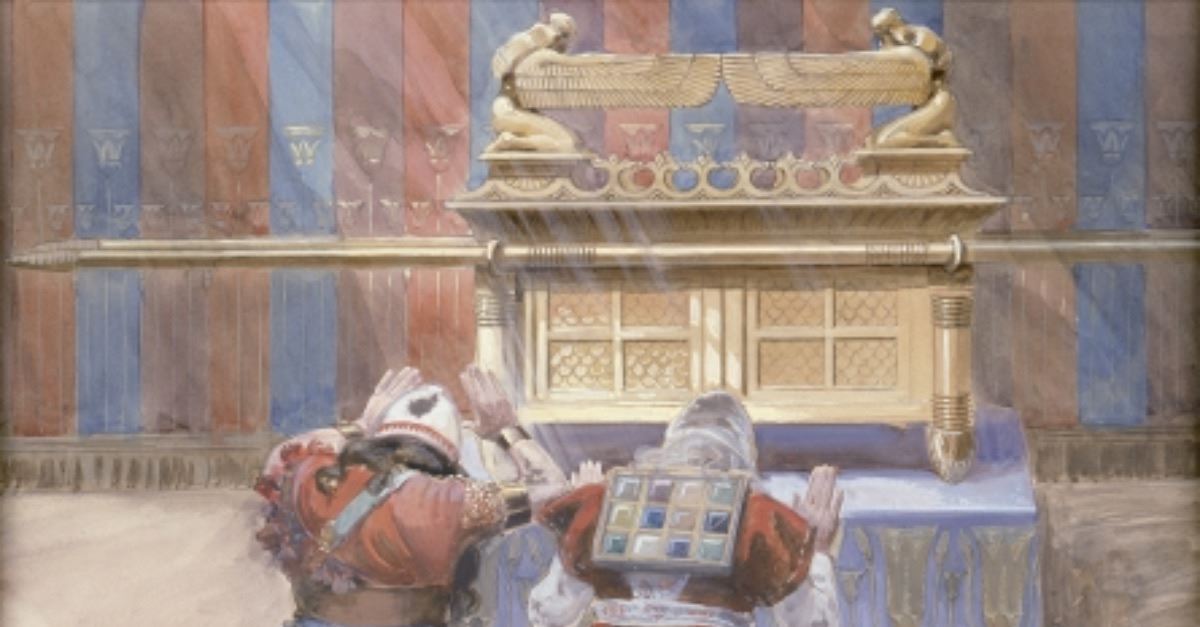 The head of an exploration institute that searches the world for biblical
relics says the Ark of the Covenant and the Ten Commandment tablets
may be resting in a church in Ethiopia. The Ark allegedly is housed at
St. Mary's of Zion Church in Axum, Ethiopia, where a "Guardian of the
Ark" spends his entire life protecting it. No one else is allowed to see it.
"This man, reportedly, lives his entire life inside a fenced-off area
surrounding St. Mary's of Zion," Cornuke wrote in the blog. "He will not
leave this fenced-off compound until he dies -- when he will be replaced
by the next Guardian of the Ark. In the chapel of the church, 30 robes
from 30 previous guardians are on display -- and every one of those 30
professed that the object they protected was the true Ark of the Covenant."
CONFERENCE PAVES WAY for JEWISH-CHRISTIAN
COOPERATION on Temple Mount
The first Temple Jerusalem Convention took place at the Menachem
Begin Heritage Center on Wednesday, aimed toward educating
Christians about the relevance of the Jewish Temples to their
belief. The focus is not only on the Biblical Temples but also on the
future Third Temple written about in prophecies. In his opening
address, John Enarson, the Christian Relations Director of Cry for
Zion and co-organizer of the conference explained the ground rules
for the conference. "The conference will be a meeting place of Jews
and Christians with different perspectives. This should be done with
mutual respect, acknowledging differences, and finding common
ground on important issues without signing up for any political or
religious position. We ask that all participants show grace toward '
each other."
HEZBOLLAH's PLAN to CONQUER the GALILEE
The terror organization's leader Nasrallah has spoken about seizing
the Israeli Galilee long before the IDF launched Operation Northern
Shield on Tuesday; the plan entails elite Hezbollah fighters infiltrating
Israel, entrenching themselves in Israeli communities near the border
and taking hostages.
UNDERSTANDING the DANGER of HEZBOLLAH on Israel's Lebanon border
THE RUSSIAN-ISRAELI CRISIS OVER SYRIA Lacks an Exit Strategy
Israeli and Russian interests in Syria are colliding. Russia's new posture is
challenging Israel's defensive campaign against Iran, and Moscow and 4
Jerusalem have so far been unable to defuse the crisis.
ROUHANI: IF WE CAN'T EXPORT OIL, no one will
Iranian President Hassan Rouhani on Tuesday appeared to threaten to disrupt
other countries' oil shipments through the Gulf if Washington presses ahead with
efforts to halt Iranian oil exports, Reuters reported. "America should know that we
are selling our oil and will continue to sell our oil and they are not able to stop our
oil exports," Rouhani said in a televised speech during a trip to the northern Iranian
city of Shahroud. "If one day they want to prevent the export of Iran's oil, then
NO OIL will be exported from the Persian Gulf," he added.
AT TEL AVIV RALLY, 30,000 protest rising violence against women
Some 30,000 demonstrators gathered in Tel Aviv's Rabin Square Tuesday evening
to protest what they say is the authorities' failure to stem a sharp increase in violence
against women. "Today we made history," the protest's organizers told the crowd.
"Today the silence on the violence against women has turned to screams."