Memorial Day, also called Decoration Day
.
This day is celebrated in the honor of the soldiers who died for our nation.
AMERICA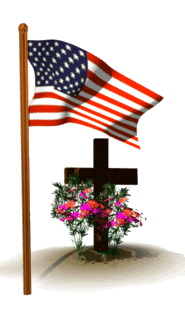 On 30th of May of every year this day is proclaimed by the general John Logan on 5 May 1868 and officially it was observed on 30 May, 1868.
And in 1873 it was declared a government holiday.
The national moment of remembrance takes place on 3 P. M. on Memorial Day.
This shows the unity of all Americans who honor those who died for our nation.
One other thing is also there through Memorial Day weekend it is a starting of summer vacation season.
So, there are many of the festivals, performances take place.